Conservation of the fragment with the traces from the trowel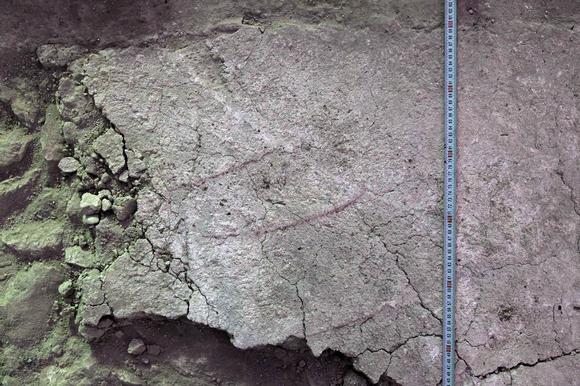 We found in one spot marks made by the ancient tool used to apply the mortar (possibly a trowel) and succeeded to conserve this fragment as well. The same conservation techniques and materials as described above were used above to detach, conserve, make a molding, and expose the fragment.
Conservation of the fragment with the hand impression
The treatment of this fragment will be identical to the treatment of the fragments with incision: molding, producing of negative and positive, and conservation.
Conservation: 1 | 2 | 3 | 4 | 5 | 6 | 7 | 8 | 9 | 10 | 11 | First page